Captain Evrin Seabat brought this lovely specimen back from the icy cliffs of the Antarctic. Rebuking the cautionary tales of previous explorers, he bored through the outer meters of frozen landscape and uncovered many unknown fossil remains, as well as this unfathomably ancient specimen

griphas acecultrix piscimorphus.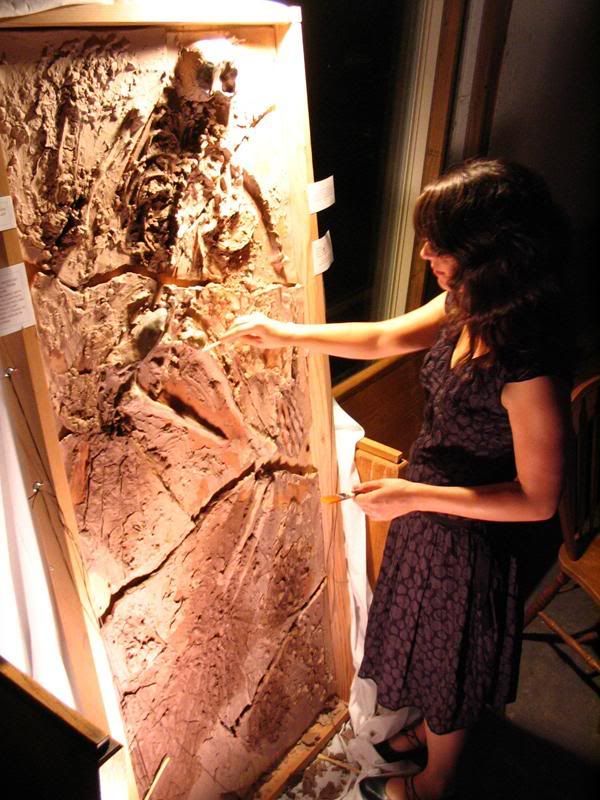 halo often gets the itch to present such specimens to the world to prove her father's invaluable work within the scientific researchers field and also because they are so damned cool! She chose to recreate this unique specimen in fired clay mounted within shallow wooden crate. Deciding to add and extra element of remarkableness, she displays the piece fully covered in dried clay, which she then allows for the participating audience to excavate the piece for themselves. It's a real treat to see adults and children alike pick at this thing for hours to discover what's buried beneath.